The Geauga County commissioner has reportedly demanded the superintendent's resignation over the ban
by Michael Ruiz
FOX News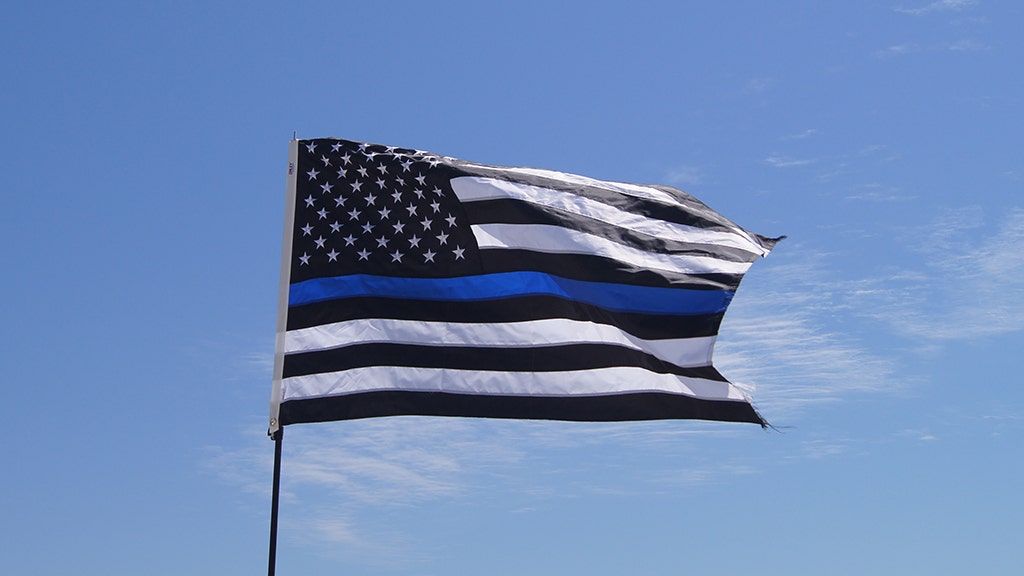 An Ohio school district is banning "thin blue line" flags after a high school football player carried one onto the field to honor local first responders, including a coach who is also a police officer.
"This display will not be a part of future pre-game activities at Chardon athletic contests," Chardon Local Schools Superintendent Michael P. Hanlon Jr. wrote in a statement Monday. "In addition, measures will be put in place by our athletic director to review any planned pre-game displays for possible connections to any form of discrimination or particular political views."
After the game last Friday, members of the community stirred up a debate over whether the display was an innocent move in support of local first responders or of it had racial connotations, prompting some residents to reach out to district administrators directly, according to Hanlon.
Continue Reading at FOXNews.com…