from Zero Hedge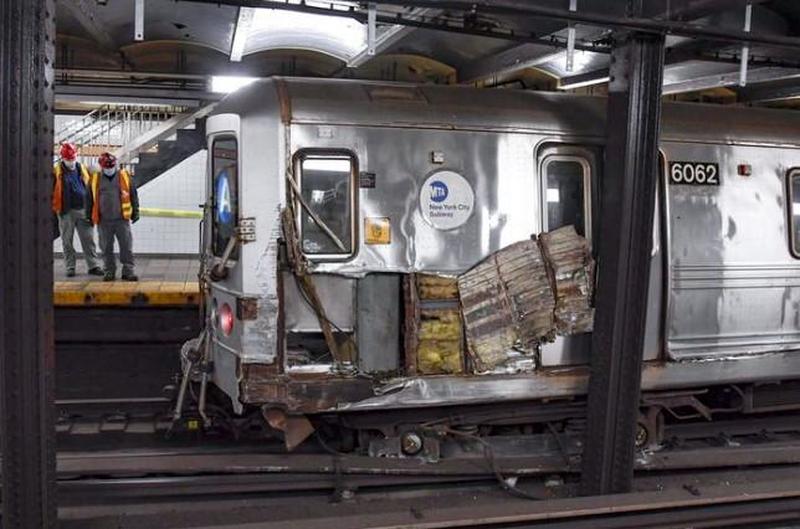 The debt laden and horrifically inefficient MTA, who has spent the better part of the last several months petitioning for bailout money amidst a historic collapse in riders, now has another problem on its hands after a Manhattan subway train derailed Sunday morning.
The wreck was blamed on a "maniacal, laughing vandal" who reportedly tossed metal plates onto the tracks, according to The Daily News.
The plates, called "D plates" were placed about 50 feet into 14th St. station. They are usually used to secure tracks to the roadbed and police say the ones that were thrown onto the tracks had been left behind by MTA workers. Three passengers were injured as a result of the derailment. 135 passengers were evacuated and the wreck tripped a breaker on the uptown express A train tracks between Canal and 34th Sts., leaving a second train without power. 125 people were on board and needed to be saved by a rescue train.
Continue Reading at ZeroHedge.com…