by Ezra Dulis
Breitbart.com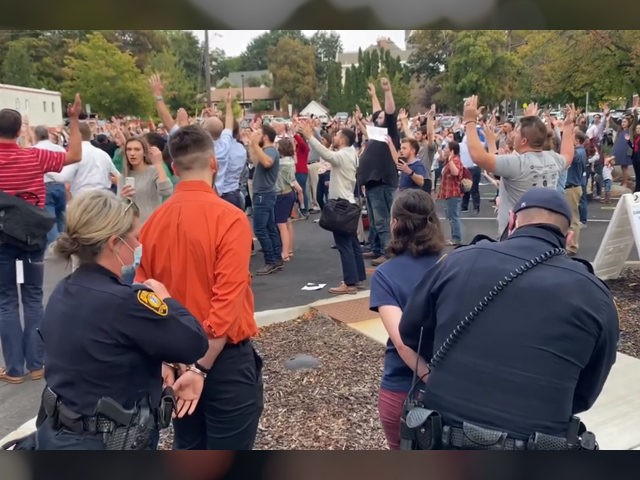 Police in Moscow, Idaho, arrested three people Wednesday for violating social distancing rules as their church sang hymns and Bible psalms outdoors — an event held, in part, to protest the city mayor's mask mandate, which runs to January 2021.
Officers arrested Gabriel Rench, Rachel Bohnet, and Sean Bohnet, according to Moscow Report, a local independent news outlet. A video uploaded to social media shows Bohnet, a local music teacher, and his wife telling officers they refused to comply with an inaudible order. Moscow Report says the apparent infraction is that they refused to show identification.
Footage of the couple's arrest shows the church body singing the hymn "Praise God from Whom All Blessings Flow" as officers place them in handcuffs.
Continue Reading at Breitbart.com…