by Pam Martens and Russ Martens
Wall Street on Parade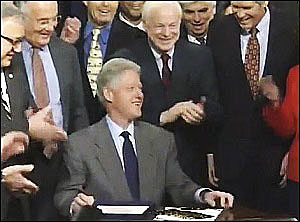 This is the perfect litmus test of just how little mainstream media knows about the dangerous Wall Street banks. Last Thursday, the fact-checking website, Logically, outed Jason Gelinas, who was living a secret-life as a promoter of the conspiracy group, QAnon, while also holding down a Senior V.P. technology position at Citigroup, a giant Wall Street bank that played a key role in the financial and economic collapse of 2008. But instead of headlining the story as "Citigroup V.P Outed as QAnon Promoter," dozens of headlines described Gelinas as "NJ Man." (Check out the "NJ Man" headlines here.) As far as we're aware, there is no context in which the state of New Jersey would be relevant to this story, but there certainly is relevance when it comes to Citigroup.
Citigroup has remained strangely silent about the matter, declining to respond to a request from a Bloomberg News reporter as well as an email inquiry sent by Wall Street On Parade. It's an embarrassment to Citigroup for sure. A leaked FBI memo that specifically names QAnon, indicated that such groups may pose a domestic terrorism threat. That's not exactly someone you want in a senior role in technology security at one of the largest banks in the country.
Continue Reading at WallStreetOnParade.com…