Biden's visit was focused on healing after the police shooting of Jacob Blake
by Marisa Schultz
FOX News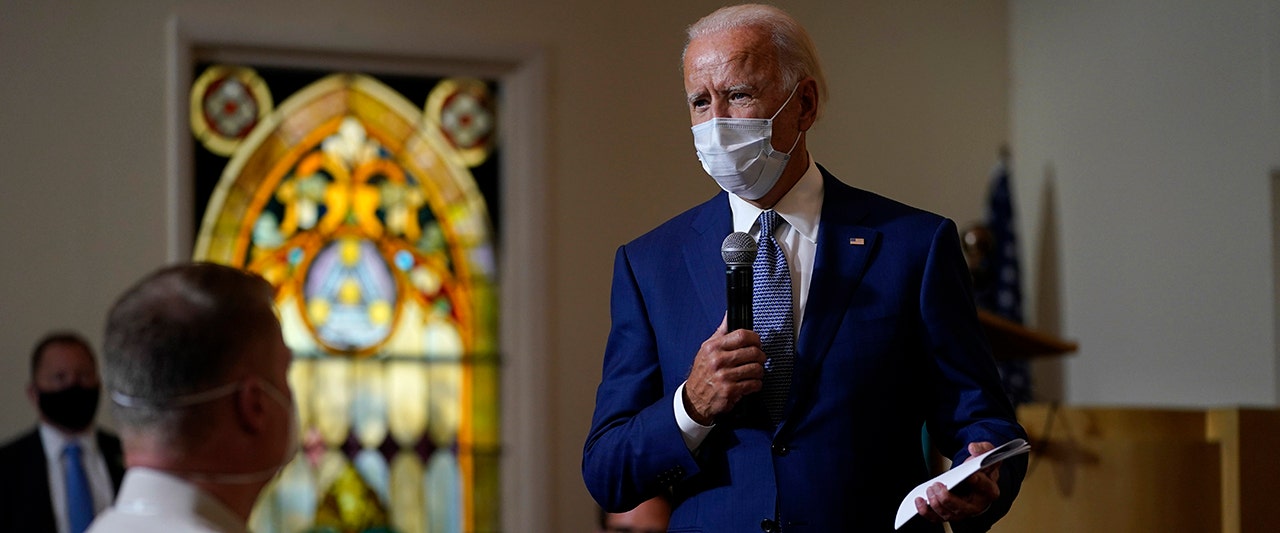 Former Vice President Joe Biden used an unfortunate choice of words Thursday while visiting Kenosha, Wis. in the aftermath of the police shooting of Jacob Blake.
Biden's speech aimed at addressing racial unrest veered into talking about inequities in taxes at one point. He stopped himself from laying out his tax policy in detail, saying if he goes on any longer "they'll shoot me."
The Democratic nominee, who has been prone to gaffes, billed his first trip to Wisconsin during the 2020 campaign as a moment for healing in the wake of racial unrest and violence.
He met with community leaders at Kenosha's Grace Lutheran Church and listened to their concerns on topics like economic inequality, restoring faith in policing, criminal justice reform and improving education.
Continue Reading at FOXNews.com…