by Pam Martens and Russ Martens
Wall Street on Parade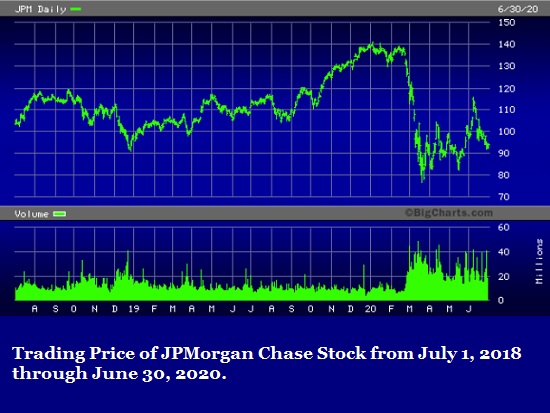 At his press conference on June 10 of this year, Fed Chairman Jerome Powell said this about the U.S. banking system, which includes a little more than 5,000 federally insured banks but is dangerously concentrated in the hands of just five mega banks on Wall Street.
"You have a banking system that is so much better capitalized, so much stronger, better aware of its risks, better at managing its risks, more highly liquid. You have all of those things and they've been lending, they've been taking in deposits, they've been a source of strength in this situation."
Warren Buffett, Chairman and CEO of Berkshire Hathaway, is apparently not buying the story that Powell is attempting to sell to the public. According to Berkshire Hathaway's 13F filing with the Securities and Exchange Commission for the quarter ending June 30, 2020, Buffett dumped 35.5 million shares of JPMorgan Chase or 61.5 percent of his 57.7 million share holding in the bank.
Continue Reading at WallStreetOnParade.com…