by Charles Hugh Smith
Of Two Minds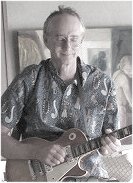 The problem is the economy that's left has no means of creating tens of millions of jobs to replace those lost as the 1959 economic model collapses.
Fundamentally, the economy of 2019 was not very different from the economy of 1959: people went shopping at retail stores, were educated at sprawling college campuses, went to work downtown, drove to the doctor's office or hospital, caught a flight at the airport, and so on.
The daily routine of the vast majority of the workforce was no different from 1959. In 2019, the commutes were longer, white-collar workers stared at screens rather than typewriters, factory workers tended robots and so on, but the fundamentals of everyday life and the nature of work were pretty much the same.
Beneath the surface, the fundamental change in the economy was financialization, the commodification of everything into a financial asset or income stream that could then be leveraged, bundled and sold globally at an immense profit by Wall Street financiers.
Continue Reading at OfTwoMinds.com…