by Charles Hugh Smith
Of Two Minds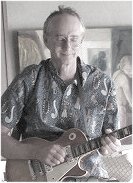 A fully financialized, totally debt and speculation-dependent economy is terminal once leverage and debt stop expanding exponentially.
We all know the movie scene in which the character is wounded but dismisses it as no big deal, and then lurches into the closing sequence where we discover the wound was not inconsequential, it was mortal, and the character expires.
That's a fair depiction of the economy–both the U.S. and the global economy. The rapt audience is assured it's just a flesh wound and the character will soldier on, teeth nobly gritted, and that sets up our surprise when he/she tragically expires in the climatic scene.
Financial-political authorities and their paid cheerleaders are sparing no expense in assuring us the pandemic-triggered Greater Depression is a mere bump in the road and the recovery will be record-breaking, and they lavish excessive optimism on the triggers of this astounding recovery that's just waiting in the wings: a covid-19 vaccine, a covid-19 treatment, herd immunity, etc.
Continue Reading at OfTwoMinds.com…