by Pam Martens and Russ Martens
Wall Street on Parade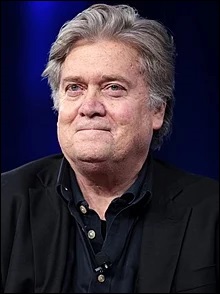 One of the key right-wing architects of Donald Trump's 2016 presidential campaign, Stephen K. (Steve) Bannon, was arrested early yesterday morning while cruising in the Long Island Sound on a 150-foot yacht owned by the fugitive Chinese billionaire, Guo Wengui, according to law enforcement officials. Bannon had served as CEO of Donald Trump's 2016 presidential campaign and as senior counselor and chief strategist to the president for the first seven months of his term.
Bannon, along with three others, were charged with defrauding donors in a $25 million fundraising scheme called "We Build the Wall." The plan was originally described as money to support President Trump's efforts to build a wall on the southern border with Mexico but was later changed to a privately-funded project to build a wall.
Continue Reading at WallStreetOnParade.com…