by John Nolte
Breitbart.com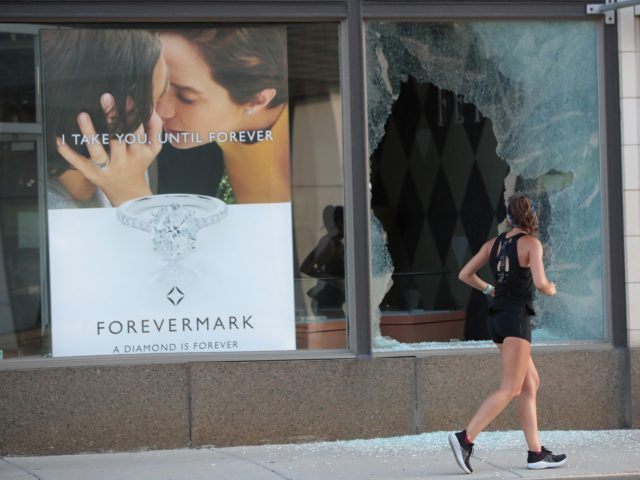 "Hundreds of people swept through the Magnificent Mile and other parts of downtown Chicago early Monday, smashing windows, looting stores," reports the Chicago Tribune.
There was also gunfire and violence against police officers. As of this writing, downtown Chicago is all but closed to those trying to get to work on a Monday morning.
[…] The details reveal just how organized this was….
The looting and rioting started just after midnight and lasted "nearly five hours." Get this…
Continue Reading at Breitbart.com…