from Zero Hedge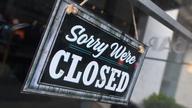 By Bill Campbell, co-portfolio manager of the DoubleLine Global Bond Strategy.
Among many of his central bank peers, Bank of England Governor Andrew Bailey has championed the unprecedented balance-sheet expansion by the world's central banks in their response to the COVID-19 pandemic. In particular, Mr. Bailey argues that the central banks have created the reserves needed to meet the market's demand for high-quality liquid assets. His argument, however, glosses over an important element for a sustainable long-term recovery.
Reserve expansion has benefited large firms and institutions but left small and medium enterprises (SMEs) behind.
Continue Reading at ZeroHedge.com…