by Steve St. Angelo
SRSRocco Report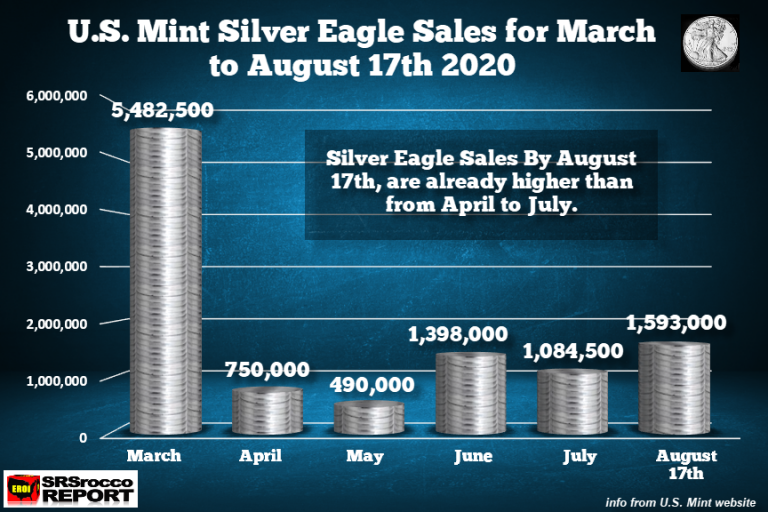 After months of the U.S. Mint dealing with supply issues, shutdowns, and new employee policies dealing with the global contagion, sales of Silver Eagles finally jumped in August. Due to the U.S. Mint implementing new employee safety guidelines at the mint, they are only producing either Gold or Silver Eagles for a given period. They are not minting both bullion coins simultaneously.
Furthermore, it seems as if they have focused more on producing the 1 oz Gold Eagles, as sales of the smaller denomination coins in August are non-existent. Of the 69,500 Gold Eagles produced so far in August, all of them are 1 oz coins.
Here is the chart of U.S. Mint Silver Eagle sales from March to August 17th. Actually, the last time the U.S. Mint updated their sales figures was on Friday, August 14th. But, regardless… as we can see, Silver Eagle sales for August are already 1,593,000, higher than any month since March.
Continue Reading at SRSRoccoReport.com…