by Steve St. Angelo
SRSRocco Report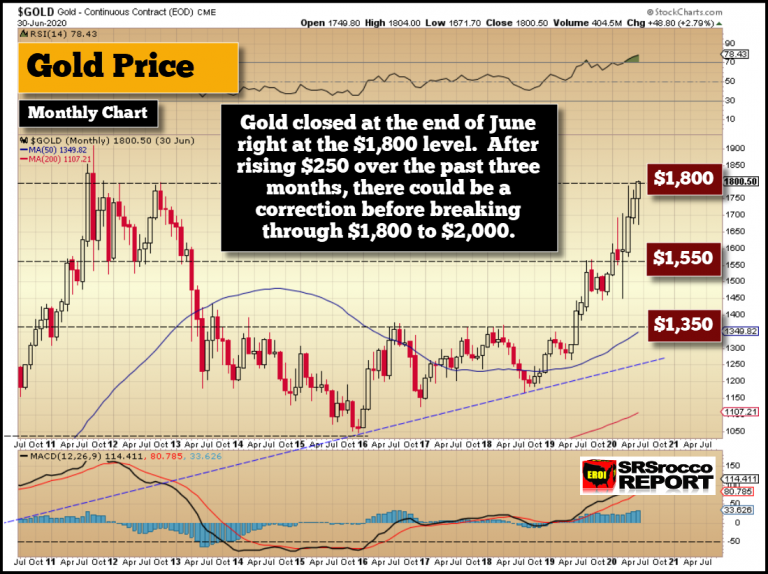 What a difference in the gold and silver prices since yesterday, eh? On the last day of trading in June, both gold and silver hit important technical levels. Gold closed at $1,800, and silver closed at $18.64. And, during early Asian trading, both metals were up nicely.
However, that all changed this morning when the ADP Employment numbers showed a remarkable rebound and along with positive news release of another "hopeful" pandemic vaccine. Thus, the stock markets turned around while the precious metals sold off—basically, business as usual.
And, it should be no surprise when the Fed and central banks are doing everything they can to save the Stock market, which has now replaced the economy. The U.S. and World Markets have become one GRAND CASINO. Nothing makes sense anymore if we look at the fundamentals. This should scare the hell out of investors into owning precious metals, but unfortunately, they are going to head over the financial cliff along with the Fed and central banks.
Continue Reading at SRSRoccoReport.com…