by Pam Martens and Russ Martens
Wall Street on Parade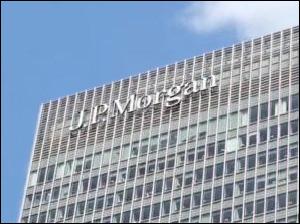 Imagine if every bank customer was greeted this week with a big sign just inside their Chase Bank branch that said this:
"Dear Customers: We lost $3.2 billion trading stocks and credit derivatives in the first quarter. We did that using your bank deposits. But don't worry, that pales in comparison to the $6 billion we lost in 2012 in the London Whale mess."
JPMorgan Chase is the largest bank in the United States. Each and every week, millions of Americans write out a check on their account at one of the more than 5,000 branches of Chase Bank; or drop into a branch to open a savings account for a grandchild; or to put money into their own retirement account; or to seek financial advice.
Continue Reading at WallStreetOnParade.com…