by John W. Whitehead
The Rutherford Institute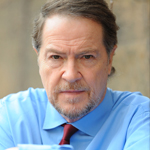 "I don't need invitations by the state, state mayors, or state governors, to do our job. We're going to do that, whether they like us there or not." – Acting Homeland Security Secretary Chad Wolf's defense of the Trump Administration's deployment of militarized federal police to address civil unrest in the states
This is a wake-up call.
What is unfolding before our very eyes—with police agencies defying local governments in order to tap into the power of federal militarized troops in order to put down domestic unrest—could very quickly snowball into an act of aggression against the states, a coup by armed, militarized agents of the federal government.
At a minimum, this is an attack on the Tenth Amendment, which affirms the sovereignty of the states and the citizenry, and the right of the states to stand as a bulwark against overreach and power grabs by the federal government.
Continue Reading at Rutherford.org…