by Pam Martens and Russ Martens
Wall Street on Parade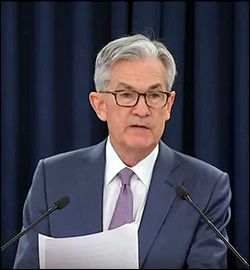 Quietly, on July 13, the New York Fed published a list of asset-backed loans that it had approved for eligibility in one of its emergency lending programs, the Term Asset-Backed Securities Loan Facility, otherwise known as TALF.
The New York Fed stuck a smattering of small business loans and one student loan product on the list. Everything else was securitized pools of mortgages on commercial real estate, much of it issued by JPMorgan and Citigroup. TALF was supposed to help the consumer by keeping interest rates down on consumer loans. It's pretty tough to find a connection between the consumer and commercial real estate mortgages on hotels, shopping malls and office buildings.
Continue Reading at WallStreetOnParade.com…