by Joel B. Pollak
Breitbart.com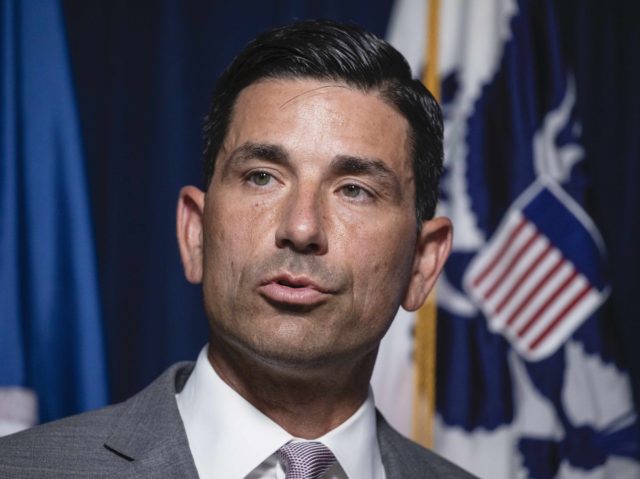 A group of left-wing protesters marched to the private home of Acting Department of Homeland Security Secretary Chad Wolf on Sunday in Alexandria, Virginia, to demonstrate against the use of federal law enforcement in Portland, Oregon.
The unusual demonstration, targeting the private residence of a Cabinet secretary, received favorable coverage in the Washington Post:
At a triangular park in a tranquil Alexandria, Va., neighborhood, a group of about 30 gathered Sunday morning and awaited directions for a disruptive mission.
They would protest the detaining and removal of demonstrators in Portland, Ore., by federal officers last week, and they would do it outside the home of acting Homeland Security Secretary Chad Wolf.
Continue Reading at Breitbart.com…