About 38 officers have had personal information put online
by Adam Shaw
FOX News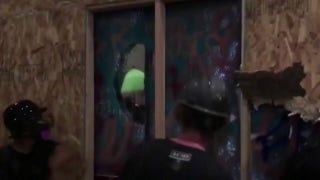 Dozens of federal law enforcement officers in Portland have had their personal information posted online by individuals who have also encouraged protesters to go to those officers' homes, officials said Tuesday.
Federal Protective Service (FPS) Deputy Director of Operations Richard Cline said at a press conference that approximately 38 law enforcement officers had been doxed as he explained why officers had had name badges removed.
"We are going to convert their name [tags] to their badge number as about 38 of our officers that are out there have been doxed and their personal infomation has been put online," he said.
The Department of Homeland Security has previously said that "violent anarchists" in the area have on multiple occasions released personal information to the public of those officers in Portland, but Cline gave an indication of how widespread the practice is.
Continue Reading at FOXNews.com…