by Julia Horowitz
CNN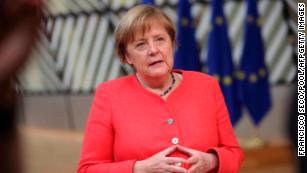 London (CNN Business) – Retail sales in the United States, an important data point on the health of the economy, are nearly back to where they were before the pandemic hit.
But without additional government stimulus, economists caution that the nascent recovery could be in jeopardy — especially as Covid-19 cases in the country continue to rise.
What's happening: US retail sales increased 7.5% in June from the prior month, beating Wall Street's expectations. The robust jump was attributed in part to generous federal assistance, including $600 in extra weekly unemployment benefits for workers who have lost their jobs.
"This is a remarkable achievement given the surge in unemployment the US economy has experienced and serves to underline the effectiveness of the government's support package," James Knightley, ING's chief international economist, told clients.