by Pam Martens and Russ Martens
Wall Street on Parade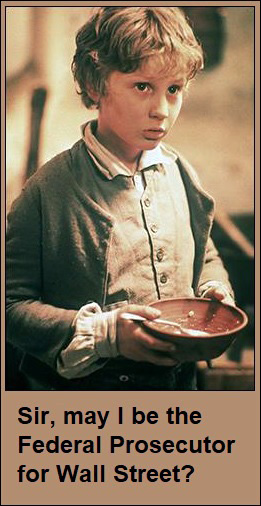 There has been surprisingly little attention paid to the fact that members of a House hearing scheduled for tomorrow will get the first shot at asking SEC Chair Jay Clayton the question that is on everyone's minds: why he didn't want to return to his highly compensated job at the Wall Street law firm of Sullivan & Cromwell (where he had previously spent more than two decades of his life) but wanted instead to become the U.S. Attorney (federal prosecutor) for the Southern District of New York – a job for which he lacked one scintilla of prosecutorial experience. In fact, Clayton wanted that job so badly that he was willing to have U.S. Attorney General William Barr oust the sitting U.S. Attorney in that district, Geoffrey Berman, late last Friday night in order to open the slot for Clayton.
Since that is the District where the serially crime-riddled Wall Street banks are located, and those same banks are some of the most lucrative clients for Clayton's former law firm, Sullivan & Cromwell, let's hope somebody on that hearing panel can frame a question or two in this regard.