A spokesperson for the Minnesota Department of Public Safety says they were scared people would drive too fast.
by Billy Binion
Reason.com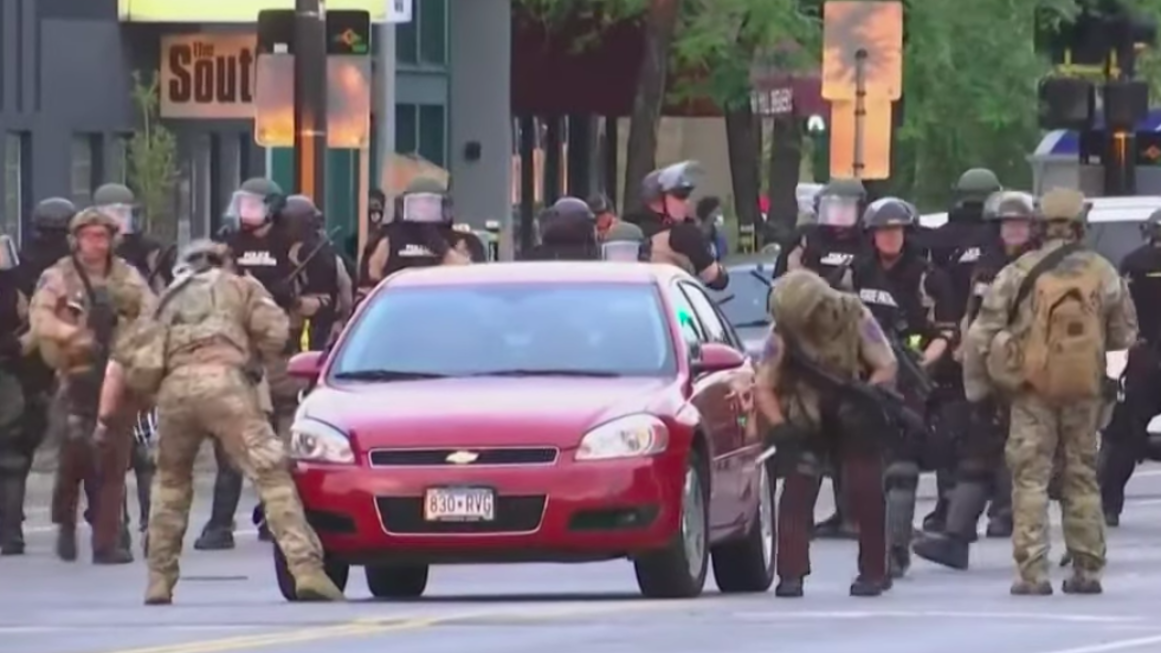 New video footage shows several police officers slashing car tires during Minneapolis protests without provocation.
In one clip, cops clad in military-style uniforms can be seen stabbing tires during a protest led near the state's I-35 West highway. But in a more puzzling turn, additional footage shows a parking lot full of slashed tires at the local Kmart.
Some protesters, news crews, and medics in Minneapolis found themselves stranded after recent protests: The tires of their cars had been slashed.
Many assumed protesters were to blame. But videos reveal a different culprit: the police. https://t.co/SGYS5nXPFq pic.twitter.com/HH6uygLgoI
— Mother Jones (@MotherJones) June 8, 2020