by Charles Hugh Smith
Of Two Minds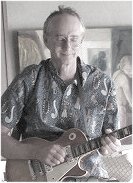 The fact that self-serving cover stories are now the norm is making it difficult to love our servitude with the slavish devotion demanded of us.
The need to suppress the truth and competing narratives arose with the emergence of urban elites whose power and wealth were threatened by any exposure of the self-serving nature of their rule.
Though suppression of the truth has a long history, it accelerated in the 20th century as totalitarian regimes embraced the technologies of mass communication and the marketing techniques of propaganda.
With the decay of the social contract and the emergence of monopolistic search and social media platforms, the suppression of competing narratives has accelerated as ruling elites tighten their grip in response to the unraveling of the social order.
Continue Reading at OfTwoMinds.com…