by Joel B. Pollak
Breitbart.com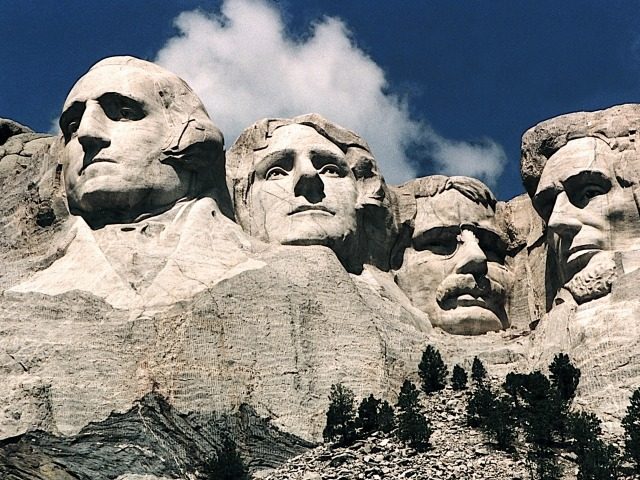 Oglala Sioux President Julian Bear Runner is protesting President Donald Trump's planned visit to Mount Rushmore in South Dakota next week, saying the monument should be "removed" because it is on land claimed by Native Americans.
The Argus Leader reported Thursday that many — though not all — local Sioux "want the monument removed," seeing the faces of four white leaders as an affront — including Abraham Lincoln, who was president when U.S. soldiers executed Indians.
Several groups are planning to protest Trump's visit, and Bear Runner has written a memorandum to Trump opposing his visit.
Trump is planning to visit as a show of support for national monuments as left-wing activists affiliated with the Black Lives Matter movement have torn down and destroyed them in recent weeks, including statues of abolitionists.