by Mac Slavo
SHTF Plan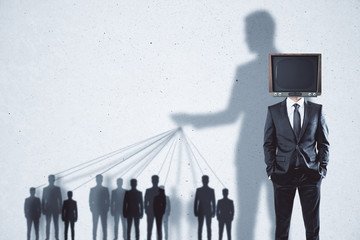 You are being controlled. You are being manipulated. You are being brainwashed. If you are still stuck believing that your vote counts and choosing sides is "moral" in a system set up against you from day one, the propaganda has worked.
In this video, we look at the ideas of Edward Bernays, nephew of Sigmund Freud, and a pioneering mind behind the field of public relations and modern propaganda – particularly his ideas on how group psychology, and the illusion of choice, can be used to manipulate the masses.
This is all about dividing and conquering. While we argue about which political puppet is less evil than the other, they wreak havoc on us and destroy everything in their path for power, fame, and wealth.