by Steve St. Angelo
SRSRocco Report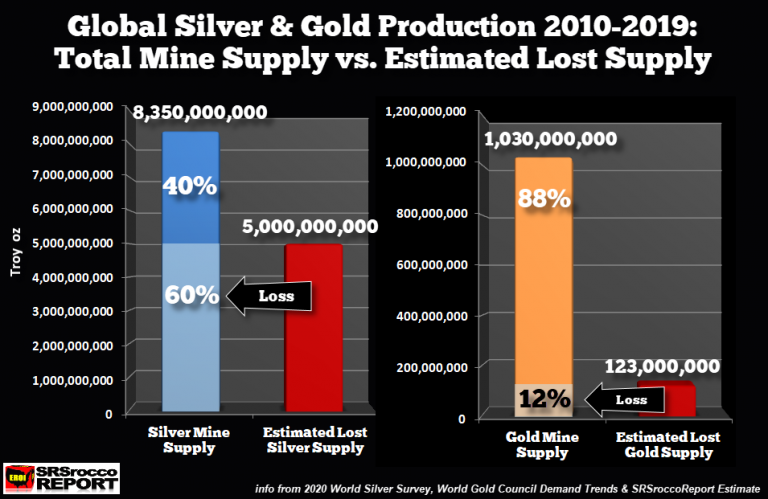 Silver will likely turn out to be one heck of a better investment than gold due to the rarity of the metal and lack of available supply in the future. While gold has stolen the show recently, I'll bet my bottom Silver Dollar that silver will outperform gold during the next financial-currency crisis.
But, before I provide my analysis, I wanted to make a few comments about the analysts who say that "SILVER ISN'T A REAL INVESTMENT" like gold. I follow many websites and newsletters, and there seems to be this notion that silver is just an industrial metal, and its lousy price performance so far this year, versus gold, proves it isn't worth of investing.
Yes, it's true that silver has underperformed gold and may likely experience a paper price selloff once the broader stock markets begin to crash once again. However, at that time, I imagine acquiring silver retail bullion products will even more difficult than it was during March-April.