from Zero Hedge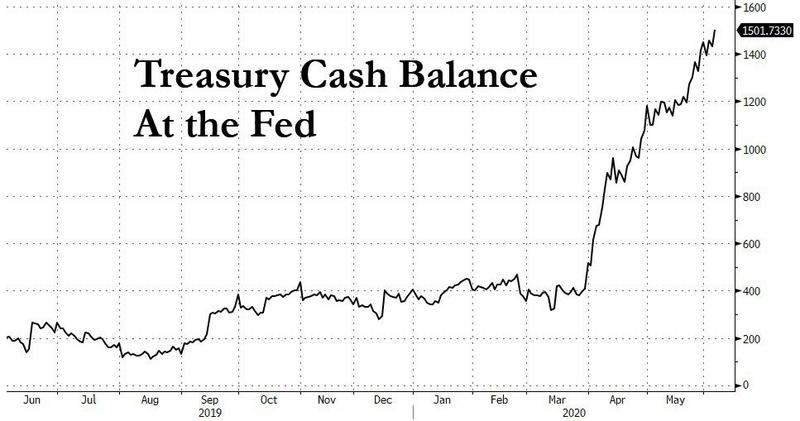 As a direct result of a flood of Bill issuance in the past two months, the Treasury's cash balance which it will use to fund various stimulus programs and other fiscal initiatives, has exploded since the onset of the coronavirus crisis, hitting a record $1.5 trillion on Friday.
[…] This is notable because in the Treasury's latest quarterly borrowing needs forecast which projected a funding need of $3 trillion for the current quarter, the Treasury also projected that the cash balance at the end of the quarter would be $800 billion.
[…] This also means that if indeed the Treasury's forecast is accurate, then over the next three weeks, the Treasury's cash balance has to drop by a record $700 billion to hit the $800 billion target!
Continue Reading at ZeroHedge.com…