by Pam Martens and Russ Martens
Wall Street on Parade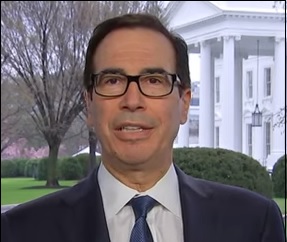 Taxpayers' money is being used to make the Paycheck Protection Program (PPP) loans. Thus, the public has every right to know the names of the recipients of those loans. Despite originally promising transparency, U.S. Treasury Secretary Steve Mnuchin is now stonewalling Congress on releasing a list of the recipients.
Congress sold the plan to the public on the basis that the loans would go to small businesses with less than 500 employees. The funds were to be predominantly used to keep workers employed and allow the businesses to survive the coronavirus shutdowns.
Instead, our search of filings at the Securities and Exchange Commission reveals that dozens of debt zombie companies that trade on Nasdaq got the loans. Dozens of publicly-traded companies with large credit lines from banks got the loans.
Continue Reading at WallStreetOnParade.com…