The president has said he's willing to deploy active-duty military personnel to cities and states that aren't doing enough to crackdown on street violence.
by Christian Britschgi
Reason.com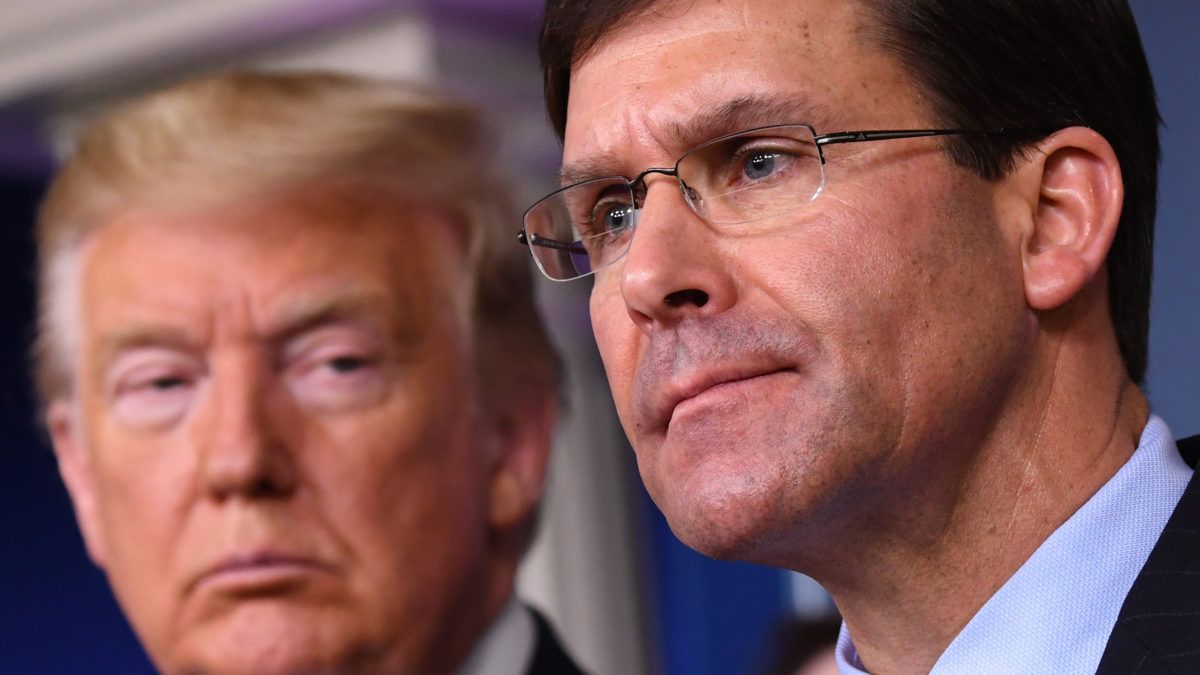 Civil-military relations hit a new low Wednesday when Defense Secretary Mark Esper tried to throw cold water on President Donald Trump's threats to deploy the military to quell nationwide anti-police protests and rioting.
"The option to use active-duty forces in a law enforcement role should only be used as a matter of last resort, and only in the most urgent and dire of situations," Esper said at a press conference today, according to CNN. "We are not in one of those situations now."
His remarks contradicted Trump's comments earlier in the week, when the president said he would take it upon himself to deploy the military to areas where local and state officials aren't doing enough to prevent street violence.