by Charles Hugh Smith
Of Two Minds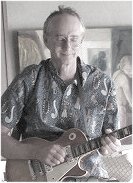 Come on, Jay, you can always goose stocks back to new highs after the election.
Indulge me for a moment in some backroom speculation. It's absurdly obvious that the unelected, permanent, ever-expanding National Security State, a.k.a the Deep State, and its Democratic Party allies have been attempting to torpedo Donald Trump since the 2016 election took them by surprise. (Imagine doing everything that worked so well in the past and failing at the last minute. Ouch. Revenge is best served cold, n'est pas?)
The comedy-of-errors RussiaGate collapsed in a foul heap, the impeachment backfired, and so what's left in the Deep State quiver other than its usual bag of, ahem, accidents?
Some might argue that urban riots and civil unrest might be enough to cause Trump to lose the election in November, but this strategy can backfire just as easily as the previous Deep State strategies.