by Pam Martens and Russ Martens
Wall Street on Parade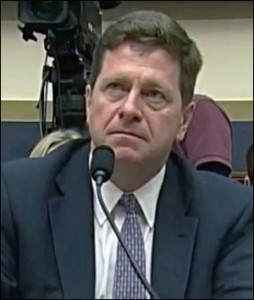 Shortly after 9 p.m. last evening, the U.S. Attorney General, William Barr, stunned prosecutors in the Southern District of New York with the announcement that their boss, Geoffrey Berman, was stepping down as U.S. Attorney in that District and would be replaced with the sitting Chairman of the Securities and Exchange Commission, Jay Clayton, who lacks even a shred of criminal prosecution experience. What Clayton does have is a lot of experience representing Wall Street's largest banks, like Goldman Sachs and JPMorgan Chase, both of whom are currently under intense criminal investigations by the Justice Department. Clayton was a former partner at Wall Street's go-to law firm, Sullivan & Cromwell, which is currently representing Goldman in the criminal case and representing JPMorgan in various matters.