by Charles Hugh Smith
Of Two Minds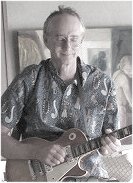 Monopolies, quasi-monopolies and cartels are inherently exploitive and thus evil.
What was "normal" for the past two decades was to turn a blind eye to the moral and financial bankruptcy of the American culture, the rot at the heart of its social, political and economic orders. The pandemic has shredded the putrid facade and revealed the rot, much to the dismay of the multitude of minions tasked with sanitizing the rot behind narratives promoting the normalization of predation, fraud and exploitation.
What's been absolutely verboten is to call legalized pillage and predation what they really are: evil. We've normalized exploitation and predation by the usual means: denial, legal justifications, making excuses for the predators and the system that defends predation, and by erasing the memory of a time when moral bankruptcy, predation and institutionalized fraud were not yet normalized.
People have always been self-absorbed and greedy, so goes the excuse; or, greed is good because that's the magic of the invisible hand at work.
Continue Reading at OfTwoMinds.com…