by Charlie Spiering
Breitbart.com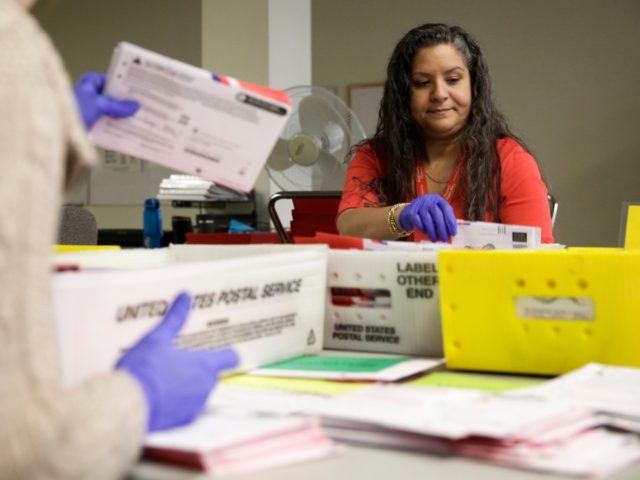 President Donald Trump warned Tuesday the 2020 election would be "rigged" thanks to Democrats pushing mail-in ballots during the coronavirus pandemic.
"This will be a Rigged Election. No way!" Trump wrote on Twitter and Facebook.
The president predicted mass voter fraud in 2020, thanks to Democrat officials using the pandemic to institute mail-in voting.
"There is NO WAY (ZERO!) that Mail-In Ballots will be anything less than substantially fraudulent," he wrote.
The president pointed to California's governor Gavin Newsom who signed an executive order to mail ballots to all voters in the November 3 general election.
Continue Reading at Breitbart.com…