from Zero Hedge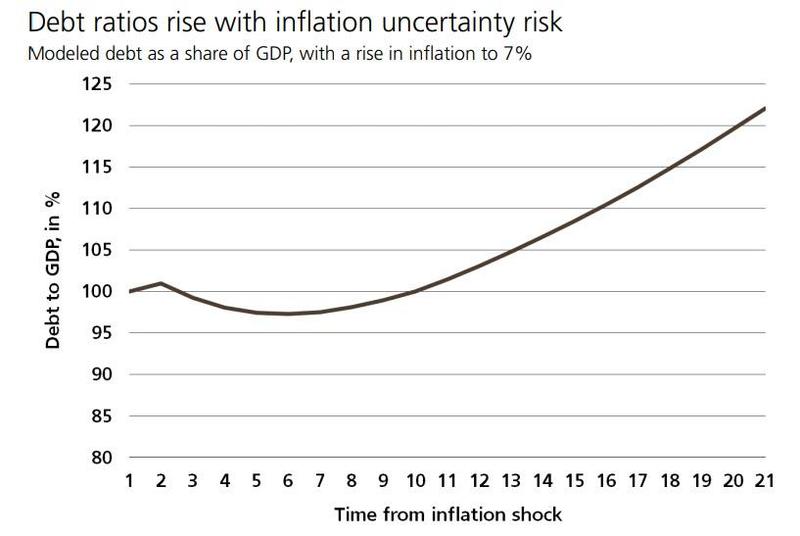 By Paul Donovan, Chief Economist at UBS Global Wealth Management
[…] Inflation is a complex topic. Entire books can be written about it. One of the myths that exist about inflation is that governments can easily inflate away their debt levels. In the modern world, government debt-to-GDP ratios rarely fall significantly in periods of high inflation. Since the 1970s, successful debt reduction has almost always taken place with low inflation.
What inflation should we use?
When talking about debt, it is income inflation not price inflation that matters. Income inflation makes it easier to pay down debt. If a person has a fixed rate mortgage that is three times their income, and their wages rise three times, then it is a lot easier to pay off the mortgage. Their debt to income ratio goes from 300% to 100%. Their income has "inflated" away their debt ratio.
Continue Reading at ZeroHedge.com…