from Zero Hedge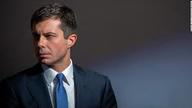 One day after billionaire Tom Steyer dropped out of the presidential race after spending hundreds of millions on a very expensive ego trip, mayor Pete is also officially out after his dismal performance in South Carolina.
Campaign aide tells me Pete Buttigieg is suspending his campaign this evening.
— Jake Tapper (@jaketapper) March 1, 2020
For a brief few moments after his narrow victory in the Iowa caucus, things looked good for the first openly gay major presidential candidate, but since then things have slumped and following a crushing loss in the South Carolina primary where his poor performance with black Democrats signaled an inability to build a broad coalition of voters, he has reportedly decided to pull the plug.
Continue Reading at ZeroHedge.com…