by Steve St. Angelo
SRSRocco Report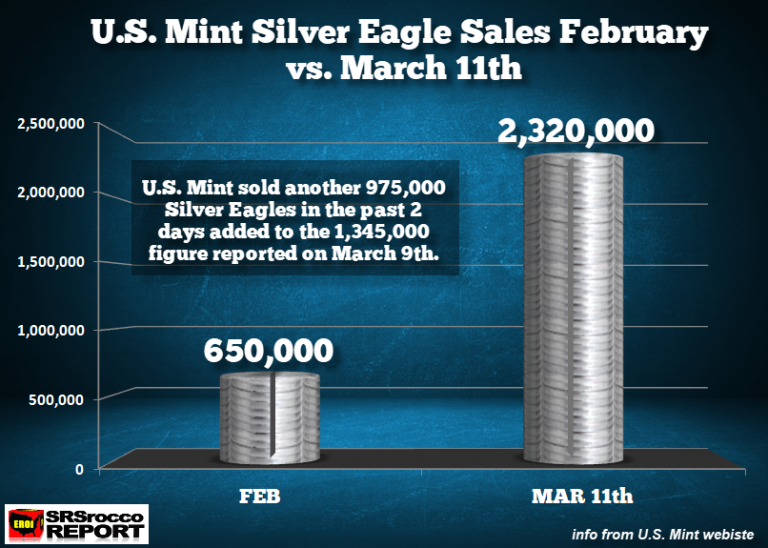 With the spread of the Global Contagion, the demand for physical precious metals has increased significantly. According to the U.S. Mint's newest update, another million Silver Eagles were sold over the past two days. This brings to total Silver Eagle sales in March at 2.3 million, more than three times the previous month.
On my last update, the U.S. Mint sold a total of 1,345,000 Silver Eagles as of March 9th. Over the next two days, another 975,000 Silver Eagles were sold for a total of 2,320,000.
[…] We haven't seen this type of buying for quite some time. The U.S. Mint doesn't sell Silver Eagles directly to the public, but rather to Authorized Purchasers who sell to the public. So, these sales figures represent purchases by the Authorized Dealers. Regardless, if the Authorized Dealers are buying a great deal more Silver Eagles in March, they are doing so because they are experiencing much higher demand from the public.