by John Carney
Breitbart.com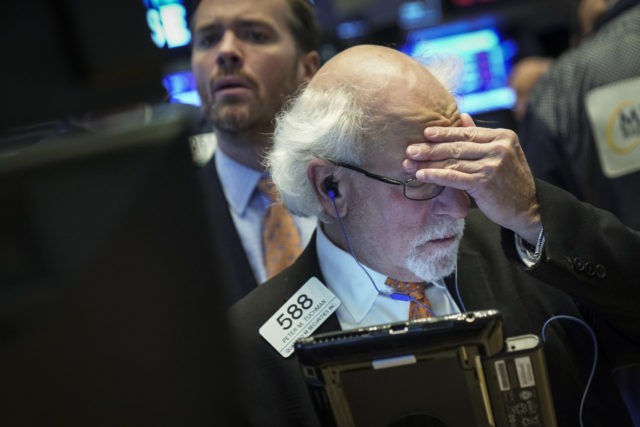 Sharp declines in U.S. stock index futures triggered trading curbs meant to slow panicked markets as the price of oil fell by more than 30 percent and bond yields crashed amid heightened worries over the coronavirus.
E-mini futures on the S&P 500 dropped by 5 percent in overnight trading Sunday, triggering automatic trading curbs that kick-in when the price falls below 5 percent of the closing price of the referenced index Friday. As a result, the futures contract cannot trade at a lower price until the cash market opens at 9:30 a.m., although trades may still be made at higher prices.
The last time futures trading hit the overnight limit was election night of 2016, when markets initially sold off following the news that Donald Trump had won the election. That selling pressure quickly subsided and the major indexes closed up by around 1 percent or so the following day.
Continue Reading at Breitbart.com…