by Steve St. Angelo
SRSRocco Report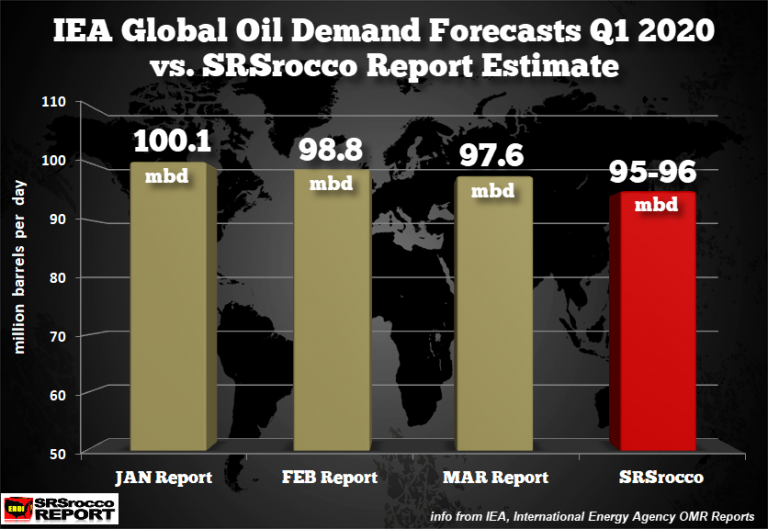 The world is heading towards a global depression, but the market hasn't quite figured it out yet. Unfortunately, many analysts and economists continue to believe that the worldwide contagion will be generally short-lived, suggesting growth will return in the second half of the year.
A perfect example is the overly optimistic forecasts of global oil demand by the International Energy Agency (IEA). Each month, the IEA puts out their OMR, Oil Market Report on global oil supply and demand statistics. According to the IEA's January report, it forecasted global oil demand to be 100.1 million barrels per day in the first quarter of 2020.
However, when the February report was released (February 13th), the IEA revised the Q1 2020 global oil demand lower to 98.8 million barrels per day (mbd), due to the significant decline in Chinese domestic oil consumption stemming from the COVID-19 outbreak. But, then when the IEA's March report was just released, the organization revised the Q1 2020 global oil demand lower again to only 97.6 mbd. I'll get to my Q1 2020 forecast (in RED) in a minute.