by Joel B. Pollak
Breitbart.com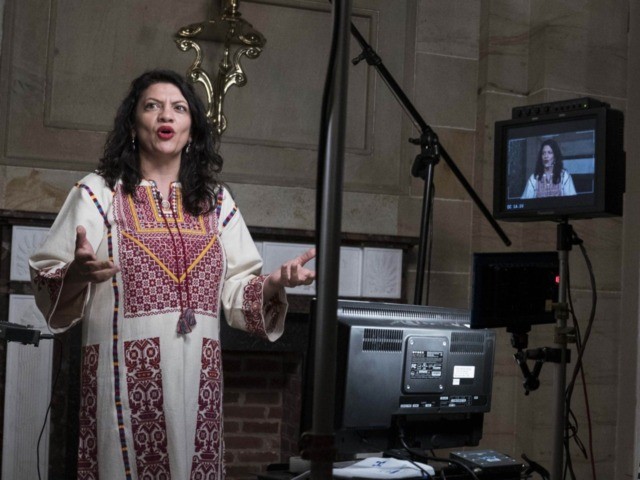 Rep. Rashida Tlaib (D-MI) told MSNBC on Tuesday evening that the reason she walked out of President Donald Trump's State of the Union Speech was that she was "triggered" by the mention of Supreme Court Justice Brett Kavanaugh.
President Trump mentioned Kavanaugh as he recalled his administration's rapid progress in confirming new judges to the federal bench, including Supreme Court Justices Brett Kavanaugh and Neil Gorsuch.
The camera panned to the justices, all of whom smiled — including liberal Justice Elena Kagan.
But for Tlaib, it was simply too much to bear, as she told MSNBC's Rachel Maddow:
Continue Reading at Breitbart.com…