by Charles Hugh Smith
Of Two Minds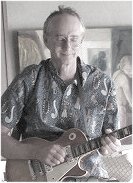 The question of legitimacy isn't limited to China.
what makes humans unique among social mammals? Some say humor, I would nominate superstition: regardless of how hard we promote our rationality and logic, humanity continues to sense portents and omens in events and feel the intangible tug of karma: the consequences of past actions that we arrogantly thought we'd escaped forever.
Michael Snyder recently compiled a list of peculiarities that are raising eyebrows around the globe: One, sure, two, not that unusual, three, well things happen in threes, but ten disturbances and we're only six weeks into 2020? 10 'Plagues' That Are Hitting Our Planet Simultaneously (Zero Hedge)
As the saying has it, Nature Bats Last, and maybe arrogant, destructive humanity's war on Nature is about to get its comeuppance. Maybe overdosing hundreds of millions of chickens and pigs to knock down bacteria in overcrowded conditions has finally generated a karmic blowback via bird and swine viruses.
Continue Reading at OfTwoMinds.com…