by Pam Martens and Russ Martens
Wall Street on Parade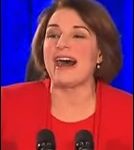 If you stayed up late into the night waiting for the Iowa Caucuses to report on the winner in the Democratic bid for President, you are likely in a foul mood this morning. As of 6:30 a.m. this morning, vote tallies had not been officially released for any of the more than 1600 precincts. That stands in contrast to prior Iowa Caucuses when 25 percent of the votes were reported by 10 p.m. on the same night as the caucuses and 85 percent were reported by 11 p.m.
As cable news commentators vented their frustrations last night, shortly after 1 a.m. the Iowa Democratic Party said they would be manually tallying the data to make sure that the results could be reported with "full confidence." The Iowa Democratic Party had earlier in the evening held a meeting with campaign representatives from the various Democratic candidates but refused to take any questions concerning the delay.
Continue Reading at WallStreetOnParade.com…