Plus: Barr's backdoor to throttling encryption, a ban on swingers clubs, why a viral econ chart is wrong, and more…
by Elizabeth Nolan Brown
Reason.com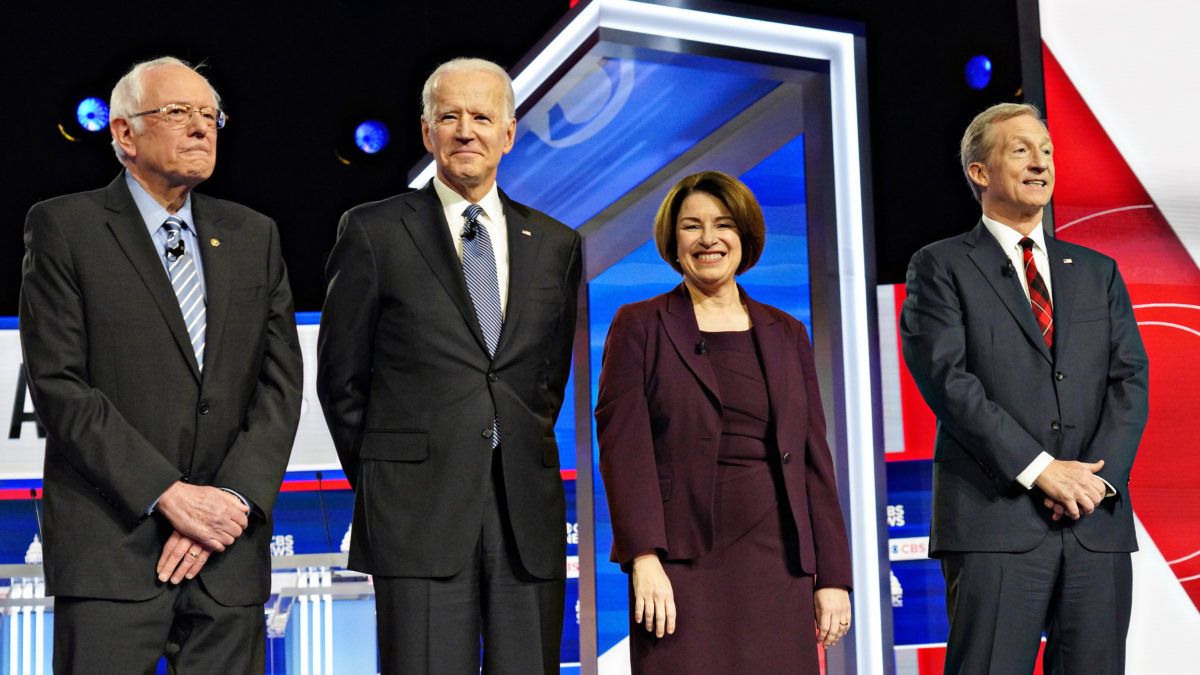 What did we just watch? Last night's Democratic presidential debate—the 10th so far this election season—went awry in a spectacular way…as long as you weren't rooting for any particular candidate to look good.
Former Mayor of New York Michael Bloomberg was probably the king of statements so jaw-droppingly tone-deaf we had to check with each other that we had heard right. But former Vice President Joe Biden had no shortage of awkward interjections too, and couldn't stop grumbling impotently at the moderators about how he wasn't getting his fair share of time.
Amy Klobuchar (D–Minn.) just seemed to want everyone to be normal, but no one else on stage (with perhaps the exception of South Bend, Indiana, Mayor Pete Buttigieg) was really having it.
Continue Reading at Reason.com…