from Financial Survival Network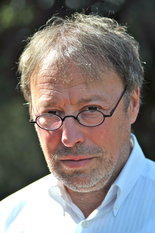 When we last spoke with Dr. Charles Nenner, back in mid-June, he was calling for higher gold prices. Almost as if on cue, gold is up over $150 and there's more to come, after the current short-term top. Interest rates have plunged and Charles believes that recession, or worse, is on its way. But somehow the world will survive, maybe with a new global economic system in place. News for stocks is bad, the dollar and treasuries will continue on their current economic path. Oil has a potential bottom of $36. Natgas could well drop below $2 after a slight bump up. It's all in the hands of the cycles. Let's see where the war cycle will take us next.
Click Here to Listen to the Audio
Sign up (on the right side) for the instant free Financial Survival Toolkit and free weekly newsletter.