from Financial Survival Network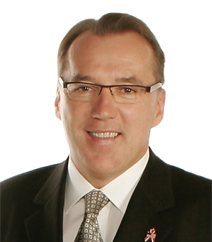 Legendary investor Frank Holmes joined us today. AS head of US Global Investors, you can always count on Frank to be ahead of the trend. His latest venture Hive Blockchain Technologies is no exception. It's on the cutting edge of the blockchain, mining a host of crypto-currencies from it's low cost center in Iceland. There they get cut rate electricity, among the cheapest rates in the world, along with extremely low cooling costs to keep the mining rigs from overheating. It's an ideal climate for mining and the company is expecting huge returns. The prodigies running partner Genesis built an amazing company without resorting to debt and now it's on to the next phase. It could be the best way to play Cryptos without having to figure out which one will rise fastest. Especially since they'll soon be mining Bitcoin. And they get a premium for their virgin coins, since there's no worry about their origins. All in all, seems like our sponsor Hive (TSX.V HIVE, OTC PRELF) is in the right place at the right time.
Click Here to Listen to the Audio
Sign up (on the right side) for the instant free Financial Survival Toolkit and free weekly newsletter.