by Lilian Karunungan and Lukanyo Mnyanda
Bloomberg.com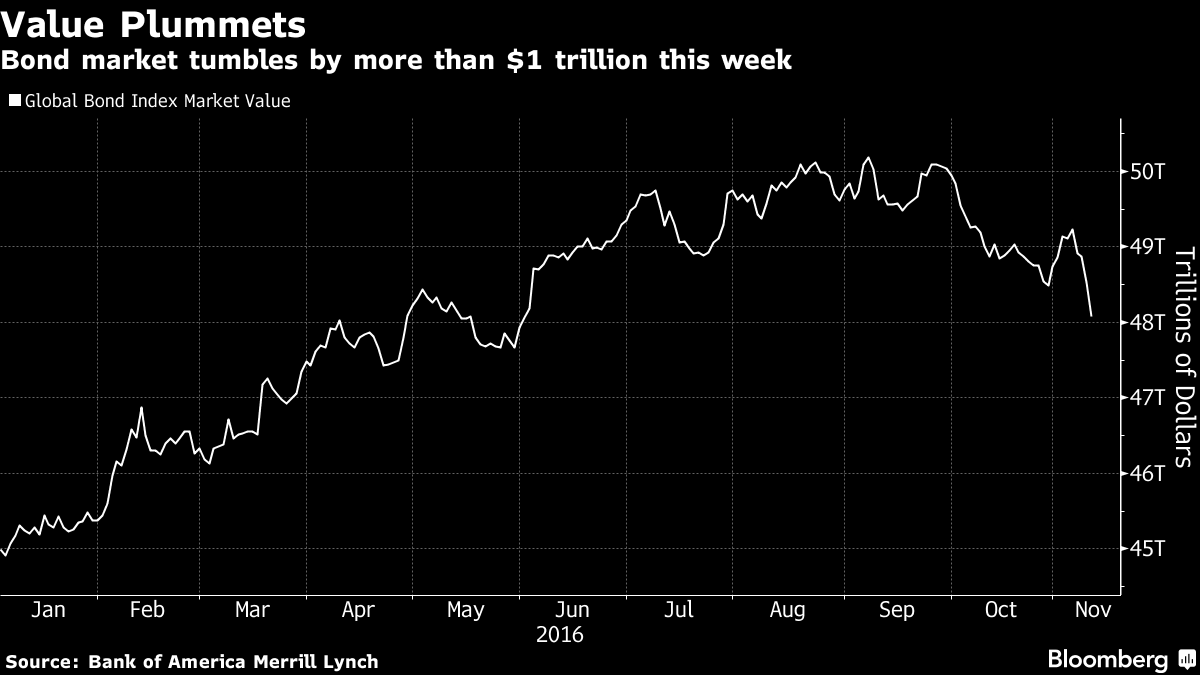 More than $1 trillion was wiped off the value of bonds around the world this week as U.S. President-elect Donald Trump's policies are seen boosting spending and quickening inflation.
The capitalization of a global bond-market index slid by $450 billion Thursday, a fourth day of declines that pushed the week's total above $1 trillion for only the second time in two decades, Bank of America Merrill Lynch data show. Global stocks gained $1.3 trillion in the same period. Yields on U.S. 30-year bonds, which are more sensitive than shorter maturities to the outlook for inflation, jumped the most this week since January 2009.
[…] European government bonds extended their selloff Friday, with the yield on Italian 10-year securities climbing above 2 percent for the first time since September 2015, while benchmark German 10-year bunds declined for a fifth day, pushing the yield to the highest since February.
Continue Reading at Bloomberg.com…