by Pam Martens and Russ Martens
Wall Street on Parade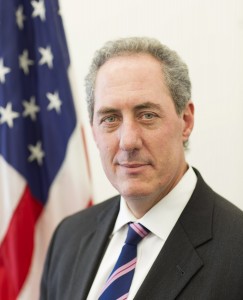 If there is any truth to the allegation that Russia is behind the hacking of emails being released by WikiLeaks, then the American public owes Russia a huge debt of gratitude. At a time when the American people are sharply focused on how the leader of the free world is chosen, WikiLeaks is giving us an unprecedented, historical opportunity to understand how corporate money in politics has corrupted everything we believe in as a democracy.
This week, for example, emails from WikiLeaks show that President Obama, using the email address of bobama@ameritech.net, was communicating directly with Michael Froman of Citigroup in 2008, who fed Obama lists of recommended appointments to his cabinet. In an email from Froman dated October 6, 2008, with Froman using his Citigroup email address of fromanm@citi.com, Hillary Clinton shows up on Froman's list for Secretary of State or head of the U.S. Department of Health and Human Services (HHS). In a separate list attached to the email, Eric Holder was recommended for U.S. Attorney General at the Department of Justice or as White House Counsel. (See the email and the attachments here.) In less than a month after Obama's election as President on November 4, 2008, Obama had nominated Clinton to be his Secretary of State and Holder as his Attorney General. Despite the unprecedented corruption rooted out on Wall Street by regulators, Holder failed to prosecute any of Wall Street's top executives for the crimes that led to the greatest financial crash since the Great Depression.