by Charles Hugh Smith
Of Two Minds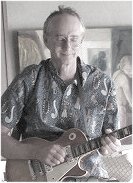 what happens when an electricity dependent society and economy has an extended loss of electrical grid and communications?
One of the hidden realities of modern life is its fragility. For example, few people are aware of the precariousness of the supply chain that refills gasoline/petrol stations around the world every few days.
A new book, When Trucks Stop Running: Energy and the Future of Transportation explores the fragilities of our truck-dependent supply chains.
Longtime correspondent Bart D. (Australia) recently experienced a multi-day regional loss of electricity. His first-person observations help us understand what breakdowns in energy are like on the ground.
Continue Reading at OfTwoMinds.com…