by Charles Hugh Smith
Of Two Minds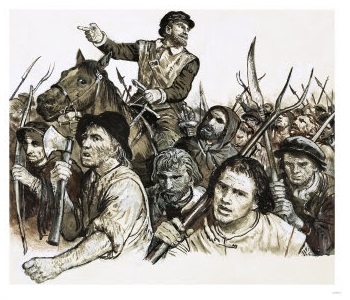 The U.S. peasantry has been stripmined exactly like the powerless colonial peasantry in the old colonial model.
In my latest interview with Max Keiser, Max asked a question of fundamental importance: (I paraphrase, as the interview has not yet been posted): now that the current iteration of capitalism has occupied every corner of the globe, where can it expand to for its "growth"?
My answer: neocolonialism, my term for the financialized quasi-colonial exploitation of the home domestic population. I described this dynamic in The E.U., Neofeudalism and the Neocolonial-Financialization Model (May 24, 2012).
We all know how old-fashioned colonialism worked: the imperial power takes political and economic control of previously independent lands.