by Charles Hugh Smith
Of Two Minds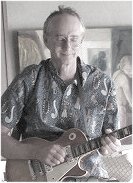 We are about to start a painful learning process about what is "impossible" and what is inevitable.
Two charts illustrate Why Our Status Quo Failed and Is Beyond Reform: this chart of the S-Curve of financialization, leverage, debt, central planning, regulatory capture and globalization–that is, the engines of modern "growth"–depicts the inevitable stagnation and decline of these dynamics as overcapacity, debt saturation and diminishing returns take hold.
This chart illustrates the status quo's insistence on doing more of what has failed spectacularly: since all this worked in the boost phase, the central planning Cargo Cult's "leadership" is convinced it will all work magically again, if only we do more of it.
Alas, this is magical thinking. One might as well paint radio dials on rocks and expect the rock to magically turn into a functioning radio.