by Charles Hugh Smith
Of Two Minds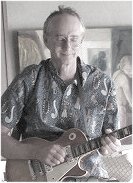 Brimming with hubris and self-importance, the ruling Elite and mainstream media cannot believe they have lost the consent of the governed.
Every ruling Elite needs the consent of the governed: even autocracies, dictatorships and corporatocracies ultimately rule with the consent, however grudging, of the governed.
The American ruling Elite has lost the consent of the governed. This reality is being masked by the mainstream media, mouthpiece of the ruling class, which is ceaselessly promoting two false narratives:
1. The "great divide" in American politics is between left and right, Democrat/Republican
2. The ruling Elite has delivered "prosperity" not just to the privileged few but to the unprivileged many they govern.