by John W. Whitehead
The Rutherford Institute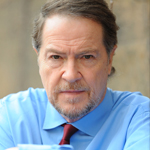 "Today the path to total dictatorship in the U.S. can be laid by strictly legal means, unseen and unheard by Congress, the President, or the people. Outwardly we have a Constitutional government. We have operating within our government and political system … a well-organized political-action group in this country, determined to destroy our Constitution and establish a one-party state…. The important point to remember about this group is not its ideology but its organization… It operates secretly, silently, continuously to transform our Government…. This group … is answerable neither to the President, the Congress, nor the courts. It is practically irremovable." – Senator William Jenner, 1954 speech
Unaffected by elections. Unaltered by populist movements. Beyond the reach of the law.
Say hello to America's shadow government.
A corporatized, militarized, entrenched bureaucracy that is fully operational and staffed by unelected officials who are, in essence, running the country, this shadow government represents the hidden face of a government that has no respect for the freedom of its citizenry.
No matter which candidate wins the presidential election, this shadow government is here to stay. Indeed, as recent documents by the FBI reveal, this shadow government—also referred to as "The 7th Floor Group"—may well have played a part in who will win the White House this year.